A £22m refurbishment project on Edinburgh's North Bridge is to be completed by early 2021.
The project began back in 2018 and involves a series of major structural repairs to help secure the long-term use of the Grade A-listed bridge.
Project Timescale
Balfour Beatty commenced the North Bridge Refurbishment works in June 2018.
Core refurbishment works to the North Bridge include:
Improvements to the structural drainage systems
Replacement of bridge expansion joints at road level
Structural steelwork repairs
Grit blasting and repainting of the structural steelwork
Repairs to the cast-iron façades
Repairs to the Bridge's concrete deck
Restoration of, and repairs to, the King's Own Scottish Borders War Memorial
Installation of permanent platforms to improve access for future inspection & minor maintenance
All temporary scaffolding required to access the structure
North Bridge was built in 1896 as a link between the Old and New Towns of the city.
The replacement and repair of 6,300 steel sections underneath the bridge is taking place as the begin to corrode.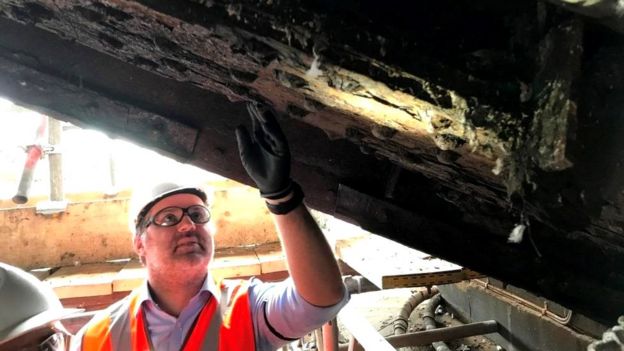 The scaffolding allows the workers to access the underside of the North Bridge structure is the largest since the current concrete deck was constructed back in 1933.
According to The City of Edinburgh Council, the benefits of refurbishing the North Bridge include:
restoring and maintaining the historic and vital link for current and future generations
installing permanent platforms within the bridge structure to improve access provisions for future maintenance
community benefits are an essential part of the project delivery, one of the main elements being education via engagement with, for example, schools and universities. There are also opportunities being provided by the contractor for placements and career support in the development of young people.
Lesley Macinnes, City of Edinburgh Council's transport and environment convener said:
"For most passers-by, the scaffolding surrounding North Bridge is the only indication that work is underway, but behind the scenes, there is clearly a hive of activity to repair, conserve and replace the historic structures supporting this landmark.

"Next up, we will see the bridge's striking facade restored to its former glory."
Take a look at North Bridge on Social Media – #NorthBridge
View this post on Instagram